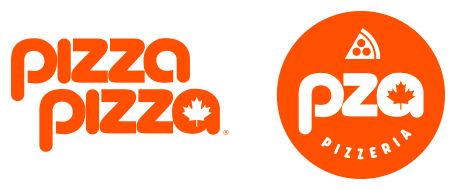 Iconic Pizza Operator Brings Canada's Homegrown Pizza Brand to Guadalajara and Ajijic
Guadalajara, Mexico; Toronto, Canada – April 21st, 2023. Pizza Pizza Limited is proud to announce the opening of the first PZA Pizzeria restaurants in Guadalajara and Ajijic, Mexico, on April 17th. The restaurants are located on Lopez Cotilla 1468 and Hidalgo 227.
PZA Pizzeria is an affiliated brand of Pizza Pizza Limited. Canada's largest pizza franchise with over 55 years of operation and more than 730 restaurants across the country. A top franchisor in its category, Pizza Pizza Limited and has won multiple awards for its innovation, work culture, social involvement initiatives and creative marketing campaigns.
PZA Pizzeria offers a wide variety of top-quality pizza options in a quick service format with alternative crust options, signature wings and famous dips. Pizza by the slice will also be available as an added convenience and value option, as well as beer from Grupo Moctezuma and soft drinks from The Coca-Cola Company.
"This is a significant milestone for Pizza Pizza Limited. For the first time, we're bringing our unique combination of quality, service and value to an international market. We've created a new brand for Mexico and other international markets – PZA Pizzeria – which ties back to our Canadian heritage, our PZA stock ticker, and introduces pizza lovers in Mexico to a new approach to fast, fresh, delicious pizza. Our wide selection of pizzas, signature chicken products and famous slices is a proven formula that we look forward to bringing to Mexico and beyond," said Paul Goddard, President & Chief Executive Officer, Pizza Pizza Limited.
The master franchisee of PZA Pizzeria in México is Food Gurú, a multi-brand franchise operator in Mexico with deep QSR experience. Founder and President, Ricardo Aldrete said "As we continue to expand, it's important that we have the right partner to offer quality, value, convenience and unique choices for our customers. PZA Pizzeria's parent brand is trusted by millions of Canadians and, with us, has created an experience that we know pizza fans here in Mexico will love."
Food Gurú plans to kick off this year with the opening of three PZA Pizzeria restaurants in Guadalajara. The company plans to open five restaurants this year and has an aggressive expansion plan for 2024. "Our goal is to grow fast and build a strong internal structure that will support our expansion to other regions through a sub-franchisee model," said Ricardo Aldrete.
Food Gurú is led by CEO Nataly Valdez who shared, "The pizza segment has proven to be one of the most valued across consumers and I am confident that PZA Pizzeria will be recognized for our unique offering. The market is hungry for a new player that can add fresh options to the table and PZA Pizzeria, being a Pizza Pizza Limited brand, will offer exciting new choices for consumers."
About Pizza Pizza Limited
Pizza Pizza Limited was founded in 1967 in Toronto, Ontario, Canada and has grown to become Canada's leading national Quick Service pizza brand with over 730 restaurants across the country. In 2007, Pizza Pizza Limited acquired the Pizza 73 brand, and operates over 100 locations, primarily in Alberta, Canada.
Pizza Pizza Limited is guided by its vision of "Always the best food, made especially for you", with a focus on quality ingredients, customer service, continuous innovation, and community involvement. For more information on our brands visit pizzapizza.ca, pizza73.com, or pzapizzeria.mx or follow Pizza Pizza Ltd on Facebook, Instagram, LinkedIn and Twitter @PizzaPizzaLtd. Follow PZA Pizzeria on Facebook, and Instagram
Pizza Pizza Royalty Corp. (TSX: PZA.TO), which indirectly owns the Pizza Pizza and Pizza 73 Rights and Marks in Canada, and PZA Rights and Marks in Canada, USA and Mexico, has licensed these and other trademarks to Pizza Pizza Limited.
Media Contact:
Nikita Shivdasani, spPR
Nikita@sppublicrelations.com | T: 647.581.8317